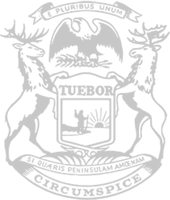 Rep. O'Malley votes to override Gov. Whitmer's 'damaging' COVID-19 recovery funding vetoes
State Rep. Jack O'Malley, of Lake Ann today issued the following statement after voting to override Gov. Gretchen Whitmer's vetoes of select funding areas for statewide COVID-19 recovery. Whitmer slashed nearly $1.5 billion from a plan recently approved by the Legislature, including $840 million in school funding and $405 million which would go directly to helping small businesses. Despite voting to approve the recovery plan a week ago, many Democrats in the Michigan House were not supportive of the override, which caused it to fail without two-thirds support:
"It is wrong for the governor to play politics with small-business owners, students and families in northern Michigan. It's why the Legislature acted swiftly today to support them, holding a veto override vote the same day she issued it.
"We weren't screwing around. There wasn't time to waste. People have been put out of work through no fault of their own. Main Street is on the brink of destruction. Our kids haven't been able to learn and develop properly within a classroom setting. We needed to act.
"On top of her burdensome COVID-19 executive orders and health directives which have impacted lives and livelihoods, Gov. Whitmer's decision will prolong the suffering of so many. It was a rude gift to the people as we find ourselves near the one-year anniversary of those first orders. As a representative of people who have expressed their profound hardship as a direct result of those orders, I wasn't going to stand for it – and that is reflected in my vote."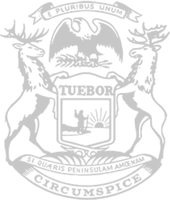 © 2009 - 2021 Michigan House Republicans. All Rights Reserved.
This site is protected by reCAPTCHA and the Google Privacy Policy and Terms of Service apply.