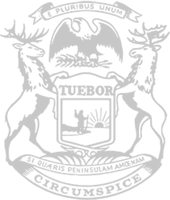 House Oversight Committee member Jack O'Malley, of Lake Ann, speaks during a hearing on Thursday, Feb. 18. O'Malley and other committee members heard from struggling restaurant owners and others in the hospitality industry who are at risk of closing due to burdensome executive orders from Gov. Gretchen Whitmer and health orders Whitmer's Department of Health and Human Services.
Rep. O'Malley: Testimony from small business owners shows damage done by strict COVID-19 orders
RELEASE
|
February 18, 2021
House Oversight Committee hears from hospitality industry, restaurant owners
State Rep. Jack O'Malley today called on Gov. Gretchen Whitmer and the Department of Health and Human Services to revise their current 25-percent capacity limits for indoor dining, citing the dire position the restaurant and hospitality industry finds itself in as a result.
O'Malley and other House Oversight Committee members provided a platform for people in this vital industry to share their experiences during a hearing this morning. Marji Cheadle, vice president of the Michigan Licensed Beverage Association and owner of Dagwood's Tavern and Grill in Lansing, told the committee 10 percent of all bars and restaurants in the state will end up closed because of how long they have been idled.
O'Malley said heartbreaking stories of despair he has heard from small business owners – such as Barry Neal of House of Flavors Ice Cream Parlor in Ludington within his own House district – are far too frequent and far too often not being heard by the governor.
"I have long pushed for our COVID-19 approach to have a balance that respects both lives and livelihoods," said O'Malley, of Lake Ann. "This industry we heard from today is one that is responsible for 12.5 percent of the state's workforce and it's the second largest private employer in Michigan. People who work within it were in front of our committee in tears because they are afraid of what the future holds for them and for their workers. They've been waiting to resume their way of living for months and have not been heard.
"Gov. Whitmer needs to readdress this capacity limit because it is failing hard-working people on Main Street."
Cheadle said even a 50-percent capacity approach – a tick up from the current 25-percent order that was recently extended to March 29 – would allow restaurants to at least remain viable with far less damage to the industry than the current course.
"We feel we've been unfairly targeted," said Mark Miller, who owns Little Camille's By The Bay in New Baltimore. "There's been so much devastation within hospitality businesses – so much pain and so much agony. We've asked for the facts and they haven't been giving them to us. We've been struggling for a year now. We've had our business withheld. And we are still expected to go on and pay our bills.
"This government has taken away the livelihoods of great people. I have been closed down for basically a year because 25 percent is basically being closed."
 On Wednesday, the MRLA proposed an economic reintegration strategy. The plan uses the percentage of positive COVID-19 tests in the state to establish clear metrics for reopening. The proposal has different tiers that allow for different levels of reopening according to current testing data available. Gov. Whitmer has yet to respond to the plan.
 "Restaurant owners are showing they will do whatever it takes to resume their livelihoods safely and sensibly. They're putting forth plans with input from industry experts. They're going above and beyond in many cases – with an emphasis on sanitation, social distancing and ensuring people are well while at work," O'Malley said. "The governor has been unresponsive to this new plan. And the fact that the Department of Health and Human Services won't even join our committee for 30 minutes to give people answers on decisions that are having such an impact on their lives is frankly appalling. This path the governor and her administration have chosen is wrong for our state and our hard-working citizens."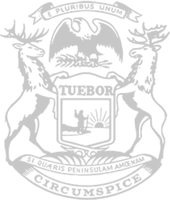 © 2009 - 2021 Michigan House Republicans. All Rights Reserved.
This site is protected by reCAPTCHA and the Google Privacy Policy and Terms of Service apply.