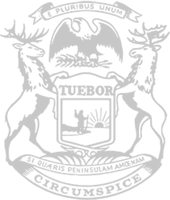 Rep. O'Malley: State shouldn't waste opportunity to enhance recycling efforts
State Rep. Jack O'Malley today testified before the House Natural Resources and Outdoor Recreation Committee on a targeted, bipartisan plan to improve recycling in Michigan.
For years, the state has made improving recycling a goal. Michigan's current rate of recycling is at 18 percent – well below the national average of nearly 35 percent. The second-term lawmaker from Lake Ann said sound policy is needed now to support counties and communities in these efforts – through new framework, enhanced facilities and reliable services.
"It is vital to protect our natural resources that we have in our state. That starts with sound, effective recycling measures," said O'Malley, whose 101st House District encompasses four counties along the Lake Michigan shoreline. "I want our children and grandchildren to be able to enjoy the beauty of what Michigan has to offer well into the future. Our lakes, coastline, streams and forests all depend on good environmental stewardship.
"Managing waste is also a huge part of spending. We spend more than $1 billion on it annually. We're paying $600 million each year putting stuff into landfills that could be recycled. That isn't sustainable. These measures will work to make our spending more efficient and effective while really rolling up our sleeves with our commitment to recycling. We need to show some real strides instead of just talking about it."
O'Malley's recently introduced plan, House Bill 4458, allows the state to provide hauler services for waste in the absence of a county plan to ensure people are not left without effective means for waste removal. Just 67 percent of Michigan residents had access to curbside recycling or a drop-off facility as recently as 2013, according to a Michigan Department of Environmental Quality survey. This lack of access can be especially widespread across northern Michigan and the Upper Peninsula.
Increased recycling can also be a massive job boost for the state, O'Malley said. It is estimated that tripling Michigan's recycling rate would create almost 140,000 new jobs and an additional $34 billion in economic output, according to the Michigan Department of Environment, Great Lakes, and Energy.
 HB 4458, along with corresponding legislation, remains under consideration before the House Natural Resources and Outdoor Recreation committee.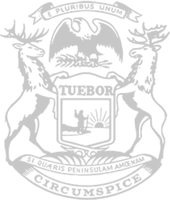 © 2009 - 2021 Michigan House Republicans. All Rights Reserved.
This site is protected by reCAPTCHA and the Google Privacy Policy and Terms of Service apply.