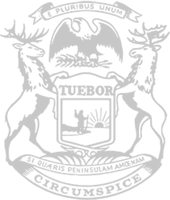 Rep. O'Malley highlights improvements to recreational areas in northern Michigan
State Rep. Jack O'Malley, of Lake Ann, on Wednesday voted to advance multiple recreational projects within legislation that will make key improvements to communities across northern Michigan.
Benzie County would receive $300,000 to improve beach access, upgrade facilities and protect dunes in Elberta along Lake Michigan. Another recommended Benzie County project will expand the Railroad Point Natural Area. Over $700,000 would go toward acquiring 9.3 acres to help protect one of the scenic portions of the Betsie Valley Trail and preserve the natural corridor between Crystal Lake and the Betsie River.
In Leelanau County, $300,000 would go toward improvements at the Greilickville Harbor Park Discovery Pier in Elmwood Township. The project is a recreation-based redevelopment of Traverse City's old coal dock and will provide the only universal access kayak launch and trailhead on the West Grand Traverse Bay Water Trail. Various other facility upgrades include pier-based deep-water fishing, a rain garden for stormwater management, picnic areas and dark sky-compliant LED lighting, along with restroom and parking enhancements.
"All the things that make our state 'Pure Michigan' will be enhanced by these improvements through this vital fund," O'Malley said. "From fishing, to hiking, to wildlife viewing and hunting – or even just sitting down and enjoying some time with friends and family when the weather is nice – these types of projects showcase what northern Michigan has to offer. I am excited about what these projects will bring to our areas along Lake Michigan's beautiful coastline."
Money in the Natural Resources Trust Fund comes from the development of minerals on state land – not general tax money — and is distributed on an annual basis in partnership with local governments. The money must be used for acquisition or recreational development projects, according to the Michigan Constitution.
HB 4469 now moves to the Senate for further consideration.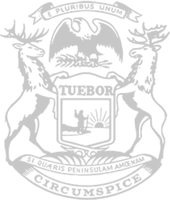 © 2009 - 2021 Michigan House Republicans. All Rights Reserved.
This site is protected by reCAPTCHA and the Google Privacy Policy and Terms of Service apply.