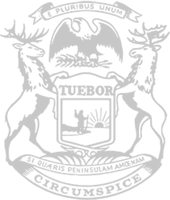 Rep. O'Malley: Governor's budget plan shows little concern for real needs of real people
RELEASE
|
February 11, 2021
Legislator takes issue with lack of sufficient funding for child care, local roads
State Rep. Jack O'Malley, of Lake Ann, today said Gov. Gretchen Whitmer's budget plan is short on solutions in key areas such as child care and local road funding.
"The cost of child care is a massive problem for families across our state, both in urban and rural areas," O'Malley said. "It sounds like a lot, but a $300 million commitment will do nothing to fix a failure that's been festering for a decade or more. It's merely a band-aid using federal COVID dollars. We do need to spend more in order to create more access and affordability for people, but it also requires cutting red tape to keep people in this vital industry and keep that added cost from trickling down to hardworking families."
During his time in the Michigan House, O'Malley has offered common-sense plans that reform allowable adult-to-children ratios, increase the number of children allowed at in-home care providers during before- and after-school, and establish new grace periods for providers to keep up with any rule changes from the Department of Licensing and Regulatory Affairs.
The second-term lawmaker has also explored ways to address staffing and funding concerns, current curriculum parameters that increase cost and a lack of collaboration between state departments – while supporting additional commitments to workers in care facilities.
"This is a complicated equation. It's going to take more than just budgetary spending to do a lot of the same things that haven't worked," O'Malley said.
Gov. Whitmer decided to bond for $3.5 billion to fix large state-owned roadways early last year. O'Malley, who is chairing the House Transportation Committee for a second consecutive term, also expressed profound disappointment with a lack of emphasis within the governor's new budget plan on fixing roads people use every day throughout their communities and neighborhoods. O'Malley stressed it's important to put attention on roads "from driveway to highway" where it's needed the most.
"People always complain about the pothole down their street, but those aren't being fixed," O'Malley said. "These are the roads people use to get to work, take their kids to school, go grocery shopping and perform other essential activities. Big highways are important to fix as well. But we need to have more balance in how we pursue road fixes. More must go to our locals."
O'Malley worked during the 2019-20 legislative term in bipartisan fashion with House Transportation Committee minority chair Tim Sneller, of Burton, to provide local officials with more flexibility to fix roads. The proposals, some of which were signed into law by the governor, encouraged more collaboration and different spending structures between state and local levels to increase the efficiency and effectiveness of repairs.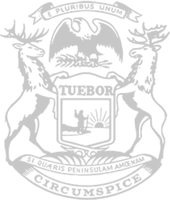 © 2009 - 2021 Michigan House Republicans. All Rights Reserved.
This site is protected by reCAPTCHA and the Google Privacy Policy and Terms of Service apply.