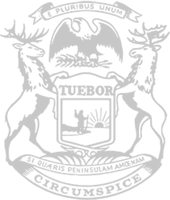 Rep. O'Malley: Gov. Whitmer's lack of transparency has forced Legislature to act
Legislator has asked Auditor General to look at separation agreements
State Rep. Jack O'Malley has sent a letter to the Office of the Auditor General asking for a closer examination of severance agreements and considerable payments orchestrated by Gov. Gretchen Whitmer which threaten the transparency of state government.
O'Malley, of Lake Ann, is seeking procedures that the Executive Branch uses when processing payments and agreements with former employees, as well as additional information about payments that exceed $50,000.
"Through the Auditor General, this is a nonpartisan way to deliver answers to people about how their tax dollars are being spent. That's something they deserve to know," O'Malley said. "It removes the element of the Legislature against the governor or the governor against the Legislature and just seeks answers."
The issue of the severance payments was discussed today in a House Oversight Committee hearing. Newly proposed bills, including two before the committee today, will put limitations on severance pay for public employees in the legislative and executive branches, as well as state officers. Public reporting requirements and prohibiting confidentiality in the form of non-disclosure agreements will also make government accountable to the people it represents, O'Malley said, instead of the backroom and sweetheart deals which have recently been disclosed.
"We need to clean this up," O'Malley said following testimony. "Gov. Whitmer spent hundreds of thousands of dollars in taxpayer money to keep officials in her administration quiet about decisions that had massive impacts on people during COVID-19. And we are hearing about those impacts each week when our committee meets and every day from people we represent.
"Our state government must be transparent to the people – especially in an emergency. These plans work to get us going in that direction. The agreements Gov. Whitmer made with members of her administration were a major step in the wrong direction."
Former Department of Health and Human Services Director Robert Gordon was given more than $155,000 as part of a separation contract through the state. Former DHHS Deputy Director Sarah Esty and former state Unemployment Insurance Agency Director Steve Gray also received separation deals.
The Michigan House also today announced new parameters for severance agreements. Any agreement cannot exceed six weeks of compensation, except as part of a settlement of claims. The House will publish an annual summary of all instances in which severance pay of greater than six weeks is awarded, including the payout date and amount of each payment, while also prohibiting agreements that prevent employees from disclosing alleged unlawful conduct or feature other confidentiality clauses.
"This puts the House far ahead of the executive branch and other public bodies in protecting taxpayer funds with these types of agreements," O'Malley said. "This is not a partisan plan. It's a good government plan for the future."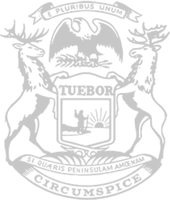 © 2009 - 2021 Michigan House Republicans. All Rights Reserved.
This site is protected by reCAPTCHA and the Google Privacy Policy and Terms of Service apply.