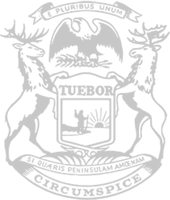 Rep. O'Malley: Emergency management structure in Michigan must change
RELEASE
|
February 12, 2021
State Rep. Jack O'Malley, of Lake Ann, today reiterated his call for a change in the state's emergency management structure, as recent reports and legislative hearings outlined substantial struggles in state preparedness.
The Michigan Senate's Appropriations Subcommittee on General Government this week held a hearing on how the state prepares for large-scale emergencies such as a pandemic. The Department of Technology, Management and Budget (DTMB) had previously been tasked with ramping up planning practices after an audit flagged a pandemic as a potential weak spot. But that post-audit work had been scheduled to take place in the summer of 2020 – well after COVID-19 had already begun ravaging Michigan with case totals, deaths and shutdowns from Gov. Gretchen Whitmer in response.
"I thought what was shared in that Senate hearing was embarrassing for the state. It clearly showed people weren't in position to properly respond to an emergency," O'Malley said. "And when that happens, our entire state suffers and tragedy is amplified as a result. It's the opposite of managing an emergency."
The second-term lawmaker is behind an effort to restructure Michigan's emergency management away from the Michigan State Police. O'Malley said this plan was reinforced by testimony he heard while serving on the Joint Select Committee on the COVID-19 Pandemic during the previous legislative term.
"In July, our committee heard from Grand Traverse County Emergency Manager Gregg Bird. This is a man with 30 years in public safety, 15 years in emergency management and involvement in six presidential disaster declarations. He was clear in that emergency management has evolved and expanded to take on more and more crises – and he felt it was going to evolve again after COVID-19 to include pandemics and viral breakouts," O'Malley said. "Our state needs a top-scale setup to keep residents safe and assist people who are handling emergency efforts locally. Our Michigan State Police personnel are great officers, but the role of handling wide-scale emergencies has outgrown them. And the proof is in the pudding."
O'Malley says he will soon reintroduce a proposal to create a department solely dedicated to emergency management – a measure similar to House Bill 6148 from the 2019-20 legislative term.
"When I was on the Joint Select Committee, I wanted to take away things that we heard and learned and put them into action for the betterment of our state and its residents," O'Malley said. "This is a major area where we can do that. All the trouble with procuring personal protective equipment, getting sufficient notice of an executive order locally so it could be rolled out properly at that local level and people could understand them, and many other things in an emergency situation can be handled in a more streamlined fashion with one dedicated department."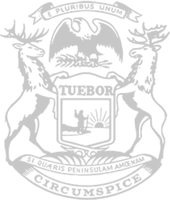 © 2009 - 2021 Michigan House Republicans. All Rights Reserved.
This site is protected by reCAPTCHA and the Google Privacy Policy and Terms of Service apply.