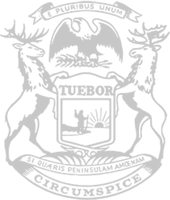 Rep. O'Malley continuing efforts to inform people of latest in state's COVID-19 response
To keep people throughout northern Michigan informed in an interactive way during COVID-19, state Rep. Jack O'Malley has shared video updates on his official Facebook page.
The second-term lawmaker recently hit a milestone within those efforts – posting his 200th video.
"It's important for state legislators to be accountable to the people they represent," said O'Malley, of Lake Ann. "This is an unprecedented time for our state. Small-business owners want to know when they're going to be able to resume operations in full. Parents want to know the timeline for getting their kids back in the classroom so they can learn and develop effectively. If I can share a little bit of information with them on these types of things as we have a short chat, then I feel it is representation at work.
"To put it as simply as I can – people want to know what the heck is going on. And I want to help them in any way that I can."
O'Malley originally started airing the videos seven days per week and now posts them each Monday, Wednesday and Friday. He has touched on developments from the Joint Select Committee on the COVID-19 Pandemic – which he served on during the 2019-20 term – as well as general information, opinion and what the legislator calls the "inside baseball" of Lansing politics as crucial decisions impacting lives and livelihoods are made.
"We recently have come up on the one-year anniversary of COVID-19 cases being reported in Michigan and the one-year anniversary of the orders Gov. Gretchen Whitmer put in place in response," O'Malley said. "It's interesting that this number of video engagements have aligned with these events. It's made me think about the ringer that our state and its residents have been through in the last year. It's also made me think about how we must return to a level of normalcy that allows people to support themselves and their families."
Those who are interested in the videos can visit facebook.com/StateRepOMalley/ for more information.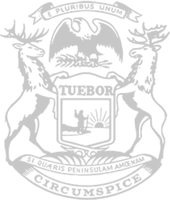 © 2009 - 2021 Michigan House Republicans. All Rights Reserved.
This site is protected by reCAPTCHA and the Google Privacy Policy and Terms of Service apply.