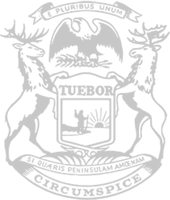 Rep. Mark Huizenga: House Republican COVID-19 recovery plan steps up to offer real relief
State Rep. Mark Huizenga today applauded the newly announced House Republican COVID-19 relief plan.
The plan provides about $3.5 billion in federal and state funds to help struggling families and businesses, our local schools, and our health care systems as we continue to strive to meet the great challenges presented by COVID-19 — and its devastating impact on our daily lives.
"This plan is designed to provide the greatest amount of relief possible to those hurt by both the pandemic and the governor's continued policy of widespread shutdowns," said Huizenga, of Walker.  "My goal is to ensure Kent County has support to help families, strong local businesses, and a robust K-12 educational system that has the tools to provide our children with the education they need to succeed as we continue to grapple with this pandemic."
Highlights of the plan include:
Supporting our Economic Recovery and Struggling Families: Families forced to the brink will benefit from federal Supplemental Nutrition Assistance Program support. Other assistance includes funding for meals for seniors, childcare and development, mental health, and substance abuse prevention and treatment. The plan also includes rent and utility relief to ease pressure on family budgets, and property tax relief for job providers. Restaurants and other businesses shuttered by the governor's economic shutdown orders would be supported by a $415 million grant program, $38.5 million to reimburse liquor license and health department fees, and investments to support the unemployment benefits trust fund while providing relief for afflicted job providers who pay into the system.
"This pandemic has brought many small businesses to the brink, but this plan delivers direct relief into the hands of those who need it the most," said Brian Calley, President of the Small Business Association of Michigan "While there is no substitute for lessening restrictions on businesses, this effective relief plan will help Michigan weather this crisis."
Supporting students: Grant funding will help local school districts provide in-person K-8 summer school and before-and-after school programs – enabling kids to catch up on lost learning. The program is supported by stipends to help families cover costs, and financial incentives for participating teachers and staff.  Additional assistance of up to $250 per student will help districts committing to reopen in-person instruction by Feb. 15. Federal Title I support also will be distributed, and more money will support benchmark assessments to figure out where kids stand academically after this tumultuous past year.  The $2.1 billion education plan is contingent upon approval of a law moving power to close in-person learning and sports activities away from the governor's administration to local health departments, which would have that authority following health metrics.
"The closure of schools and alternative educational instruction offerings have impacted students in many ways," Huizenga said. "Our parents and teachers have stepped up to the plate to do the best they can under the circumstances. Their collective efforts are nothing short of brilliant. We need to build upon their success and do what needs to be done to help students who may have not succeeded during this major disruption — and this plan will take a step in that direction. Furthermore, the disruption of sports and other extracurricular activities has also taken a major toll mentally and physically. Helping students recover from the turbulence of this past year may take time, and I will always be committed to ensuring students have opportunity and resources they need to be successful."
Vaccine Distribution: Additional resources would be allocated periodically as needed – rather than all at once to ensure proper funding allocation and more transparency regarding vaccine availability. The Legislature approved more than $50 million for vaccine distribution in December. This new plan goes beyond that with an additional initial investment of $22 million for vaccine distribution, and $144 million for COVID testing. Other resources will be held in reserve as they will be needed in the future.
The plan is focused on areas that need support because of the pandemic and does not divert funds to sectors that are not impacted by COVID-19. The plan also provides greater transparency in government spending and real, tangible benchmarks that will continue to guide the response to COVID-19.
The newly introduced plan will soon be up for review in the Michigan House.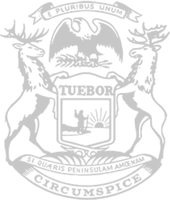 © 2009 - 2021 Michigan House Republicans. All Rights Reserved.
This site is protected by reCAPTCHA and the Google Privacy Policy and Terms of Service apply.