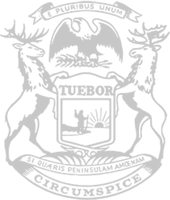 Rep. Huizenga: Reserve the state's emergency notification system for true emergencies
Rep. Mark Huizenga of Walker today voted in favor of plan to limit the use of Michigan's Emergency Alert System to true emergencies.
The legislation approved by the House is a response to Gov. Whitmer's use of the system during the COVID-19 pandemic to notify Michiganders about her executive orders, including mask mandates. In one instance, the Emergency Alert System was used to notify the public about an executive order four days after it was issued and after it had already gone into effect.
"Gov. Whitmer's use of the emergency alert system to provide updates on her executive orders undermines the system's true intent – which is to let the public know about immediate dangers to life and property that require immediate and urgent action," Huizenga said. "Using this system too often and too routinely – especially in situations that are not imminently and clearly life-threatening – makes the system less effective. People start to tune it out and not take it seriously. And that will lead to problems when a true, immediate emergency that demands immediate action arises."
The measure approved by Huizenga and the House more tightly defines when the system should be used. It lists examples such as a natural disaster, industrial explosion, or train derailment. The measure also specifies the EAS system could only be used in relation to new laws or executive orders in cases where it is responding to threats of immediate or near immediate loss of life or property.
House Bill 4061 advances to the Senate for further consideration.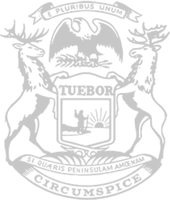 © 2009 - 2021 Michigan House Republicans. All Rights Reserved.
This site is protected by reCAPTCHA and the Google Privacy Policy and Terms of Service apply.