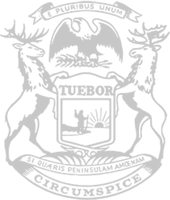 State Rep. Ann Bollin speaks in support of her plan to allow Michigan patients to access the best specialists in the nation through telemedicine services.
Rep. Bollin leads House in approving plan to expand access to telemedicine services
State Rep. Ann Bollin today led the House in approving a plan to reduce the cost of health care while making services more accessible to people in Michigan.
Bollin, of Brighton Township, said the comprehensive plan focuses on three main goals: Lowering the cost of prescription medicine, increasing access to services and providing a higher standard of care.
The measure Bollin is spearheading, House Bill 4355, would allow Michigan patients to access the best specialists in the nation through telemedicine services.
"Last fall, I heard from a woman in our local community who was desperately trying to connect with a specialist for her husband who had esophageal cancer," Bollin said. "They had set up a telehealth appointment with this specialist – a renowned expert in the field – and were looking forward to the consult. That was, until they found out that our state laws would not allow the consultation to occur and a temporary exemption put in place for the pandemic was no longer valid.
"The solution I've brought forward would ensure other Michigan families are not put in the same difficult situation."
Bollin said the pandemic has made access to virtual appointments more important than ever before. In 2020, telehealth was responsible for 15 percent of all medical visits with nearly 90 percent customer satisfaction.
"Telehealth visits offer an innovative option for people to connect with the best specialists from the comfort of their own homes," Bollin said. "This is a common-sense reform that will give Michigan families greater access to safe, high-quality and affordable care."
Other health care reforms approved by the House today would cap out-of-pocket costs for insulin, expand access to oral chemotherapy, and rein in the unregulated prescription middlemen who manipulate drug prices. A full list of the reforms included in the plan is available here.
The wide-ranging bipartisan plan, House Bills 4346-59, now advances to the Senate for further consideration.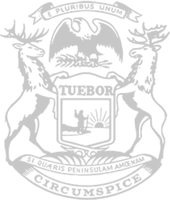 © 2009 - 2021 Michigan House Republicans. All Rights Reserved.
This site is protected by reCAPTCHA and the Google Privacy Policy and Terms of Service apply.