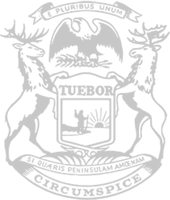 Rep. Bezotte happy to hear governor is open to working with Legislature
Reopening Michigan starts with allowing winter sports, expanding dining in capacity at restaurants   
State Rep. Bob Bezotte today announced he is glad to hear Gov. Gretchen Whitmer express a willingness to work with the Legislature and hopes she will start by listening to legislators about common-sense actions for Michigan families.  
Bezotte, of Howell, said while the governor talked about bipartisanship during her State of the State address, she failed to outline any concrete plan of action. In addition, she did not mention putting an end to her careless suspension of winter contact sports for student-athletes in Michigan schools. And while she did allow indoor dining to resume at our state's restaurants, only allowing them at 25 percent capacity is still going to be harmful.
"Gov. Whitmer's words sound promising, but they unfortunately don't seem to line up with her actions," Bezotte said. "Throughout the majority of the COVID-19 pandemic, Gov. Whitmer has been anything but cooperative or transparent – with the House, Senate, or residents of Michigan.  
"We continue to have coaches, parents, students, and athletic directors throughout the entire state pleading with the Whitmer administration to allow in contact winter sports to resume, yet their desperation hasn't been addressed by the governor. And restaurant owners and their employees are also desperate. At only 25 percent capacity, how is this going to help restaurants make up for all the lost revenue over the past year? How can the governor say she wants to help Michigan when it's clear she's not in tune with the people she was elected to serve or their needs?"  
 Bezotte said he has heard from many frustrated people in Livingston County and throughout the state express anger because most other states are allowing winter contact sports for student-athletes, as well much more capacity for dining in services at restaurants.  
"Time and time again, science and data have proven there is little to no risk for kids to resume sports or restaurants to allow dine-in services," Bezotte said. "Gov. Whitmer claims she is following science and data, but her actions simply don't line up." 
Bezotte added there are thousands upon thousands of people in the restaurant industry who were depending on the Michigan Department of Health and Human (MDHHS) to end its indoor dining ban as planned Jan. 15, only to once again have it extended again – this time to Feb. 1. 
"I am glad the governor partially kept true to her word this time around by making sure dining in was an option again, but it's no doubt going to be hard to make a profit with only 25 percent capacity available," Bezotte said. "Our job providers and employees simply can't afford this right now. Additionally, I hope the governor will put an end to the sports ban. Sports are more than a game for many kids – it's an important part of their life. How does she answer to all the high school seniors who have been training since elementary school to eventually earn a scholarship? For these kids, this is their final shot at making that dream come true.  
"If the governor truly cares about Michigan, she'll stop playing political games and start putting the needs of our residents first."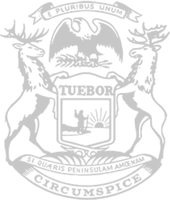 © 2009 - 2021 Michigan House Republicans. All Rights Reserved.
This site is protected by reCAPTCHA and the Google Privacy Policy and Terms of Service apply.