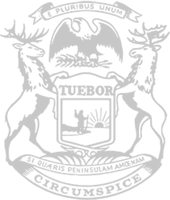 O'Malley to Governor: Emergency Declaration Proves Propane Supply Chain is Too Delicate to Play Politics With
RELEASE
|
February 20, 2021
Lake Ann, Mich. — Northern Michigan State Rep. and Chair of the influential House Transportation Committee, Jack O 'Malley today reacted to Governor Gretchen Whitmer's declaration of an energy emergency:  
"For months our governor has quietly played politics with Michiganders' supply of crucial propane used to heat thousands of homes. She has assured the pundit class down in Lansing that there is a way to safely and efficiently deliver propane to Michigan families without a pipeline, but this state of emergency proves this simple fact: There isn't.  
"Our propane supply chain is too delicate to play politics with. Extreme weather already endangers the truck and rail delivery of the end-product, propane, to Michigan homes – what happens when the entire system is dependent on truck and rail because the governor has forced pipeline closures? 
"If the pipeline were shut off, it would only add more steps, more uncertainty and more costs to critical heating fuel. In times of crisis, the well-being of Michigan families would certainly be threatened.  
"The governor knows this because it's just plain common sense. But rather than be a leader who considers all the needs and risks and comes to a balanced decision, our governor looks at an issue like a partisan and makes good politics, rather than a good decision. 
"We need to deal with hard times like we're seeing now and then we need to learn from them. Michigan deserves that their government protects the affordable and reliable delivery of heat fuel to their homes, not a government that gambles with it."  
Late last year, the governor announced Line 5, the pipeline that carries the raw sweet crude oil necessary to produce propane, would be shut down by May.  The Whitmer Administration has yet to produce a plan for a viable alternative.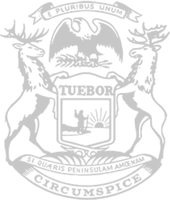 © 2009 - 2021 Michigan House Republicans. All Rights Reserved.
This site is protected by reCAPTCHA and the Google Privacy Policy and Terms of Service apply.