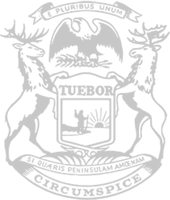 Rep. Kahle testifies in support of her bill to lower prescription costs in Michigan on Thursday.
Kahle testifies in support of plan to reduce prescription costs
State Rep. Bronna Kahle today addressed the House Health Policy Committee in support of her plan to reduce the cost of prescription medications by requiring insurers to use all drug coupons received toward a patient's maximum out-of-pocket costs or plan deductible.
Drug manufacturers often issue coupons to help patients with their out-of-pocket costs, but many health plans and health benefit middlemen say these efforts undercut their ability to manage costs and steer patients to make cost-effective choices. Many health plans prohibit the value of the coupon from applying toward a patient's deductible.
"By not allowing coupons to be counted toward the deductible, patients may be put in the position to decide whether to pay hundreds of dollars out of pocket, or not obtain their lifesaving medicines," said Kahle, who chairs the Health Policy Committee. "No one should ever be forced to make that decision."
Kahle's plan, House Bill 4353, would protect people from high drug costs that result from programs that prohibit coupons, making medication more accessible.
"The ability to use coupons toward deductibles is an invaluable asset to patients across Michigan," Kahle said. "This common-sense reform puts patients over profits and ends this deceptive practice."
Similar laws have passed in Arizona, Georgia, Illinois, Virginia and West Virginia requiring that any payment made by a patient or on a patient's behalf must count toward a policy's deductible or out-of-pocket limits. Kahle said this is testament to the power that patient advocacy groups have had by sharing stories with legislators about the detrimental effects of prohibiting the use of coupons.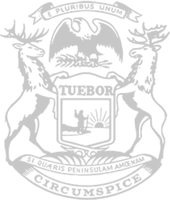 © 2009 - 2021 Michigan House Republicans. All Rights Reserved.
This site is protected by reCAPTCHA and the Google Privacy Policy and Terms of Service apply.