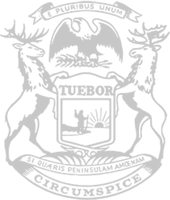 Kahle plan would improve quality of life for seniors in nursing homes
RELEASE
|
February 23, 2021
State Rep. Bronna Kahle, chair of the House Health Policy Committee, has introduced bipartisan legislation that will develop creative solutions to allow more visitation options for residents and their families that can be conducted safely and sensibly.
The COVID-19 pandemic has taken a significant toll on residents of nursing homes, and long periods of isolation are withering away elder Michigan residents mentally, physically and emotionally. Kahle said more methods of communication are needed to help keep more families together when outside forces prevent them from doing so.
"Many of our friends, neighbors and family members living in these facilities have gone more than ten months without an in-person visit from their loved ones and the consequences are absolutely heartbreaking for some of our state's most vulnerable", said Kahle, of Adrian. "While safety is paramount, it is critical that experts, providers and policy makers work together and implement better policies to improve the quality of life for our home-confined seniors, while still protecting them from COVID-19."
Kahle will also host a committee hearing to discuss nursing home visitation policies and their impact on Michigan families on Wednesday, Feb. 24. The committee will hear from families of nursing home residents, as well as representatives from long-term care facilities.
"Nursing home residents need and deserve to see their loved ones," Kahle said. "Visitation is vital to the overall health and well-being of our elders. This plan will make the development of safe and healthy visitation possible."
Kahle is passionate about Michigan's elder population and their quality of life. She previously served as Director of the Adrian Senior Center.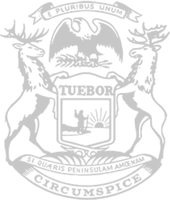 © 2009 - 2021 Michigan House Republicans. All Rights Reserved.
This site is protected by reCAPTCHA and the Google Privacy Policy and Terms of Service apply.